Buildings Project 2018
Heat & Light....


The St. Paul's Building Project 2018

What are we looking to do?
Replace our old and failing overhead heaters with new and more efficient ones.
Install new heaters in our North & South Aisles where there are none at the moment (and it's pretty chilly!)
Re-order and improve the lighting in the North & South Aisles.
Refurbish the lighting of the 'Apsidal Sanctuary'
(That's the front part of the church where the Holy Table is).
Work is scheduled to start mid October 2018.
Our professional partners...






Have a look at the plans...
(Click on the picture to view the plan)
Existing arrangements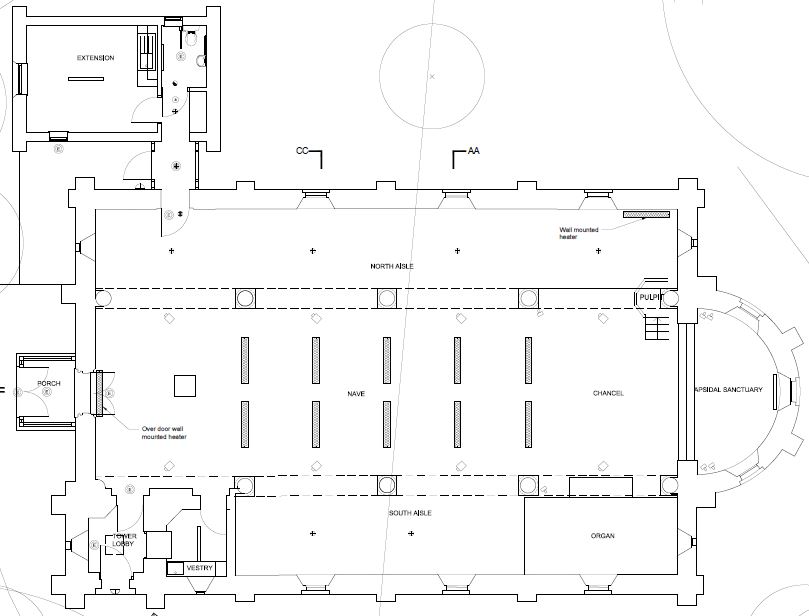 Plan with new heaters and lights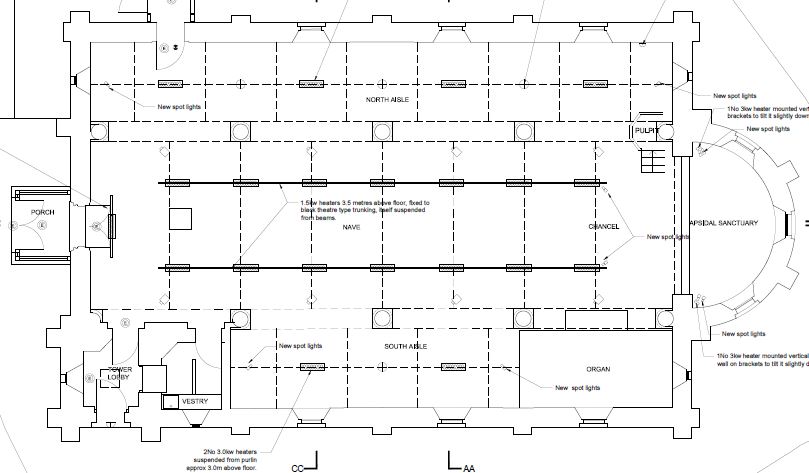 Sectional plan 1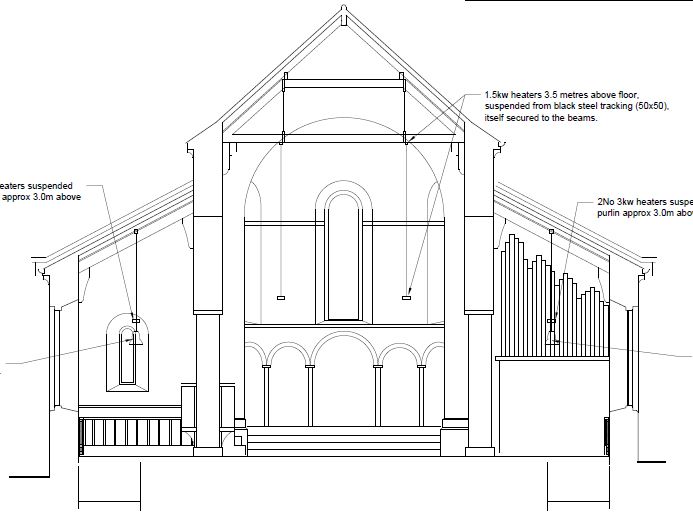 Sectional plan 2