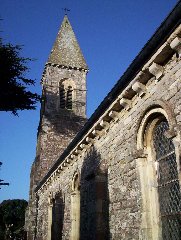 Welcome on behalf of the Church at St. Paul's, Barton, Newport, Isle of Wight. We hope you find our website useful and informative. It's not just to keep our parishioners informed about the church and our vision but also for the wider world to let you know we're here! Perhaps you are just looking at the Christian faith? - maybe we can help. If you are local or just visiting the Island we would love to welcome you to any of our services or activities. More...

About us... We are a Charismatic, Evangelical, Anglican Church.
We are Bible believing, with an understanding and love for the Jewish roots of our Christian faith.
We seek to be a 'useful Church' for the Lord and proclaim the gospel message.
| | | |
| --- | --- | --- |
| | | |