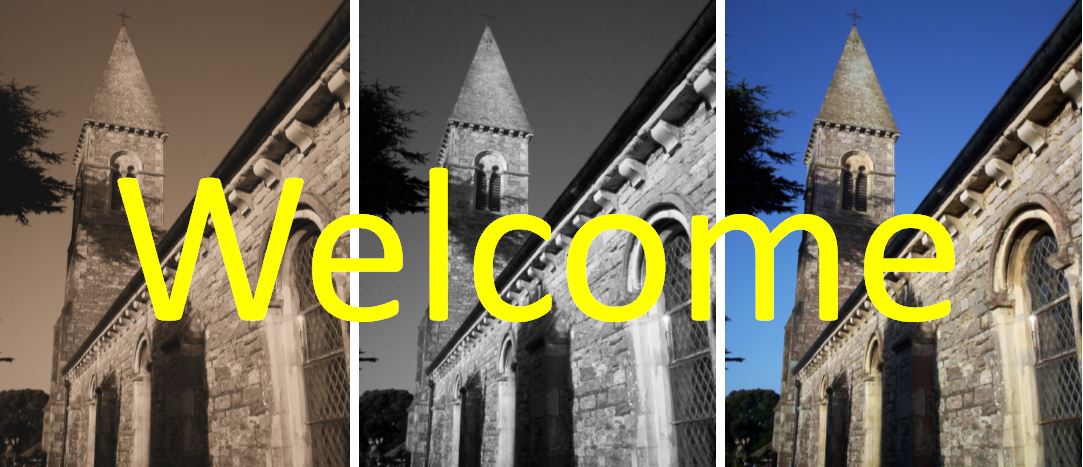 ---
Amidst the Coronavirus - He is Risen!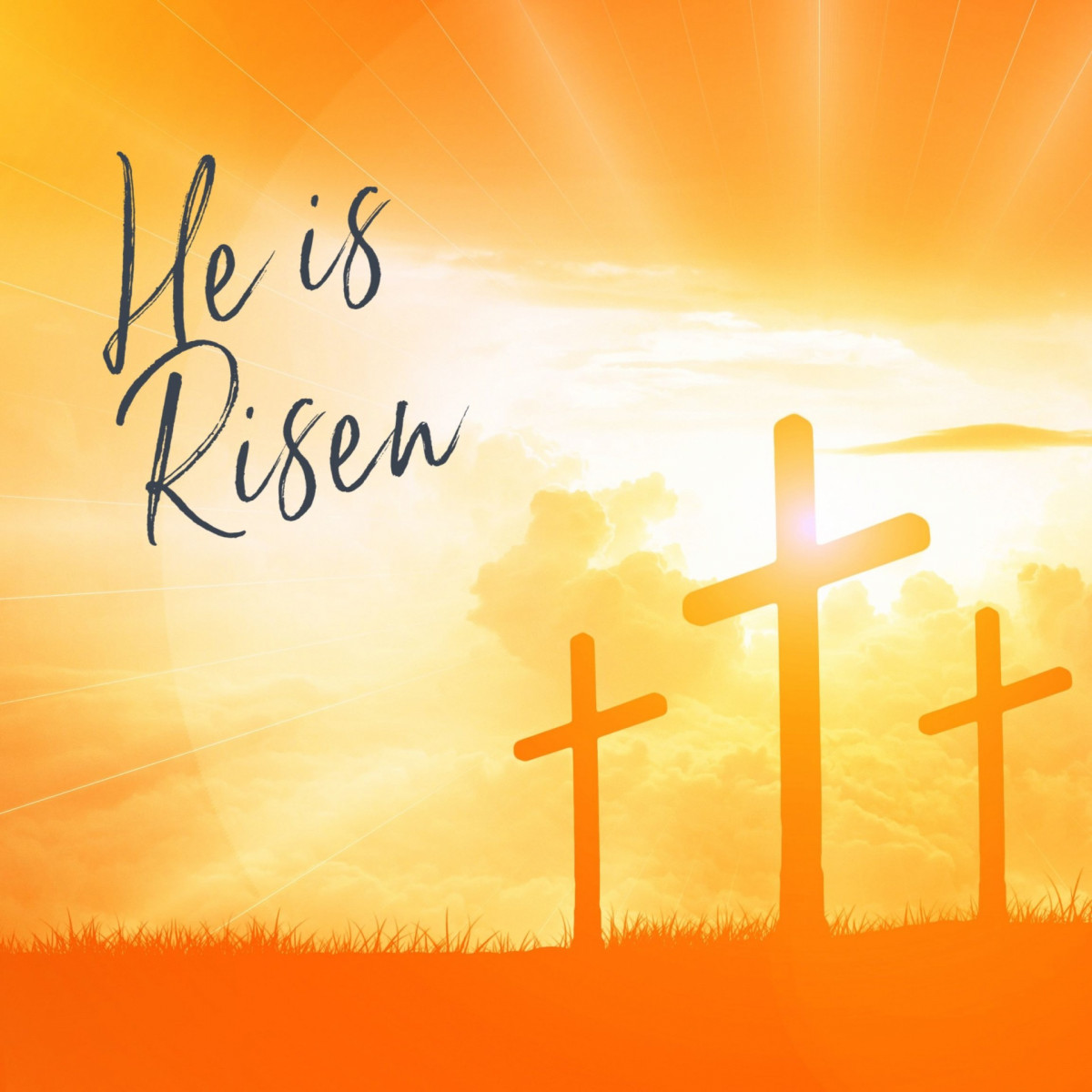 It has been a year since the Coronavirus pandemic began. As we crossed over from 2019 to 2020, no one anticipated that the year 2020 would put everyone in a 'stand still' position. Things we usually take for granted like going for holidays, chairing meetings and seeing families have been challenged and thwarted with this pandemic. No one would believe anything like Zoom app, Zoom coffee or Zoom meetings would become the new norm.
With Zoom becoming popular, people who had little or no previous internet knowledge have learned to use this new technology. Interestingly, this virus still has no cure. Although there is now a vaccine, the virus appears relentless in its vicious attack on the human race with many countries now experiencing a third wave of high infection rates. Several people have asked many questions like - is God judging the world or is this the end of the world? My take on this is that similar events have happened previously in the bible. Passages like - Ezekiel 14:21, Ezekiel 33:27, Jeremiah 21:6,7 and 9, Exodus 12:13-15 highlighted similar plagues and God's judgement upon the people.
I strongly believe that God is judging the world because the world has abandoned Him and has chosen to live in Sin. So much immorality is going on in the world today. We mourn the high statistics of the dead from coronavirus but ignore our murder of unborn babies with higher statistics. We don't know when this pandemic will be over. The science may speculate the end, but only God knows and He is the one who knows when the end will come.
Sin is the only thing that attracts consequences and judgement. You might say but God is a loving God - how can he punish us with coronavirus? The answer is that even though God loved us so much he does not want to share his glory with anyone or tolerate sin. One thing about the pandemic that is significant is that it affects both the righteous and the unrighteous directly or indirectly. Having said this, the good news is that even if the righteous die in the midst of all this they will have eternal life in heaven. A place without coronavirus, pain or sorrow. This is the greatest hope we have. Some people may read this and say - but I don't want to die yet. Believe me, no one in their right mind wants to die. However, we will ultimately face death with or without coronavirus. Our only escape route is through putting our faith and trust in Jesus Christ our saviour.
Easter is here to remind us what Jesus did over 2,000 years ago. Without Easter there is no hope for us as Christians. Easter is our hope of eternal life. Paul said in 1 Corinthians 15:19 "If in this life only we have hope in Christ, we are of all men most miserable".
A few months ago, we celebrated Christmas - the Word became flesh John 1:14. When Jesus came to identify himself with us and share our pain. If the story of Jesus ended with Him being buried in a tomb and with a stone being rolled across the door then, there would be no hope today. Today we remember the costly price He paid for me and you. What can we give back to Him for all the sacrifices and pains Jesus went through because of our sin? The only thing we can give is our faith and commitment to follow him.
There is no Easter without Good Friday. There is no resurrection without the cross. Yes, Easter is about the empty tomb but first it is about the cross. First Corinthians chapter 15 was devoted to the resurrection. The Corinthians might have been confused by the various beliefs about life after death that existed in the ancient Greco-Roman world of their day. The idea of someone living in a bodily form after death was unthinkable to them and was only popular as fables. The purpose of this letter therefore was to pass on the message of resurrection afresh, as received and experienced by Paul, to the Corinthians and believers after them in verse 3.
We have no message to preach to the world if Christ is not raised. The Christian message to the world is unique because Christ's grave is empty, totally empty. Other religious leaders still have their dead bones in their tombs today. But the Good news is that Christ is resurrected from the dead. By this truth, our message is not in vain, our sufferings are not in vain, and our faith too is not in vain. We are not miserable people, but hopeful people. Our faith is not futile but one with a solid foundation. Our beloved brothers and sisters in Christ who left this world ahead of us have not perished. We shall see them again. This hope should lift us up regardless of what we are facing with the ongoing pandemic.
Happy Easter and God bless you.
Rev. Dozie Moneme
---
An invitation from your local church...
Have you ever felt a desire to pray? Would you appreciate knowing that someone is praying for you?
Would you like to be part of a group that regularly meets to talk about issues that are important to all of us, such as 'What is the meaning of life?' or 'Why does God allow suffering?'
As Christians we have seen God move in our lives through various answered prayers.

We would therefore like to extend our praying to include people who live in our community as we deal with the uncertainties surounding the ongoing COVID-19 pandemic.
We want you to know that if you and your family would like us to pray for you any time, we would welcome the privilege to do so. If you would like us to, please contact us using as much of the form as you feel comfortable sharing with us. Any information you share will be kept confidential and dealt with in a sensitive manner.
St. Paul's Church is a community church whose mission is to promote the Christian faith to our parish and beyond. It opens every Sunday at 10am along with live online streaming service at 10.00am or catch up via YouTube.

We warmly invite you to join us to explore more about faith and to find out about our activities during the week. At St. Paul's Church we have small groups where we look at the bible to discover more about God, pray and share fellowship. It's fun and relaxed with no pressure.
May God bless you.
Rev Dozie